about me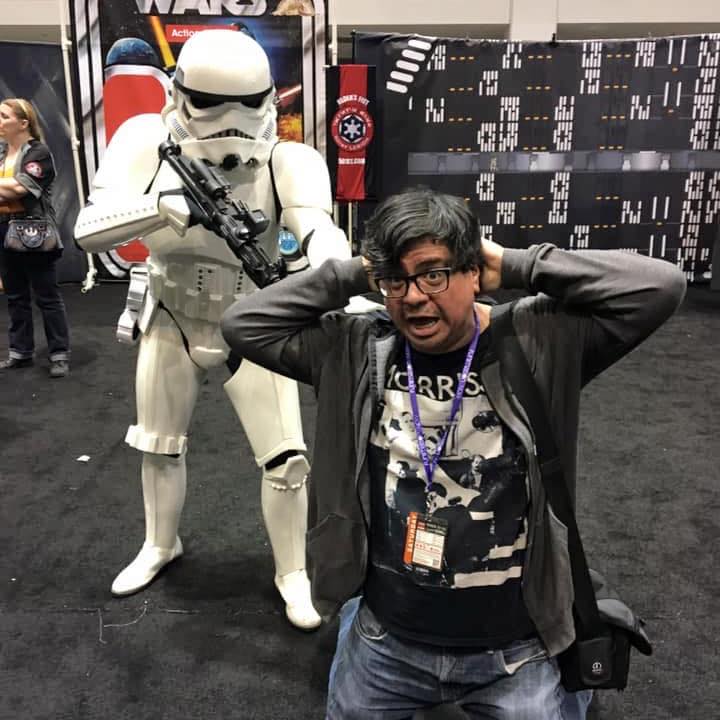 This is me. Sometimes the Empire catches up to me, especially at comic cons and nerd culture events.
Hi there, I'm Arturo Valle – a videographer and video editor based in Chicago with over 20 years of experience in video production. From large corporations to small businesses, I love working with a variety of clients to create stunning video content that tells their unique stories.
Throughout my career, I've had the pleasure of working with a diverse range of brands and companies such as Paralyzed Veterans of America, Playboy, University of Chicago, Citadel, Guaranteed Rate, Urban Farmer, @properties, Idaho county commissioners, and startups.
I received my education from The School of the Art Institute of Chicago in 1998, where I moved from the canvas to the camera and back again.
If you're looking for a talented and experienced videographer or video editor in Chicago, I'm your guy. I have an eye for detail and a commitment to delivering exceptional results that will make your video content stand out from the rest.
Fun Fact: I have over 10 years of DJ experience and event production including a long running club night called PANIC!. Highlights include a guest DJ set at Club Underground in Los Angeles and being featured in TimeOut Chicago . You can hear my mixes on Mixcloud.